28.11.2017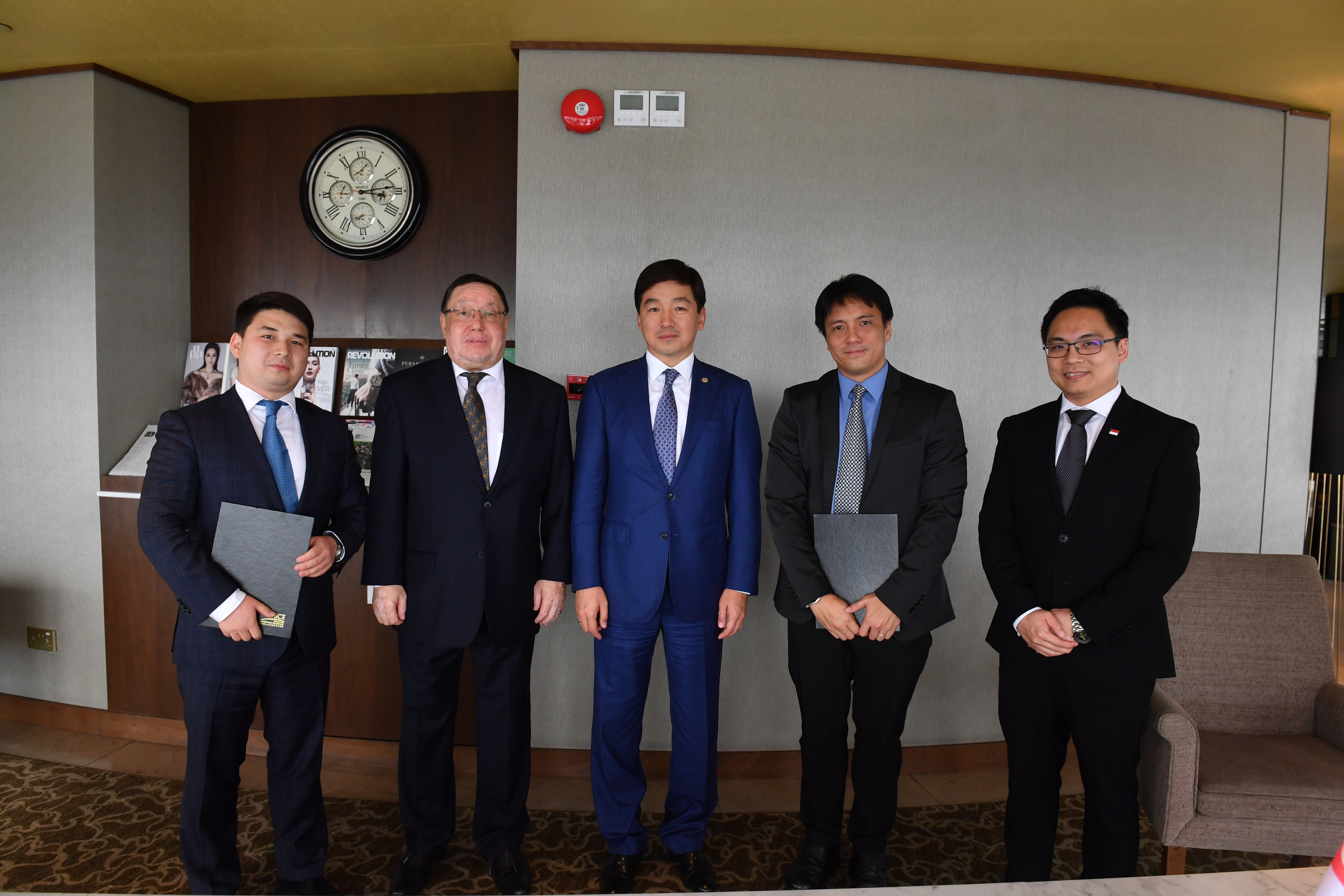 As part of the implementation of the Almaty 2020 Development Program, the project office of the Mayor's Office for the Implementation of SmartAlmaty - Almaty City Development Center has signed a memorandum with Singapore's state agency Singapore Cooperation Enterprise. The memorandum provides for the establishment of long-term, effective and mutually beneficial partnerships in the development of the SmartCity concept and strategic urban planning.
The parties agreed to share information and experience in the implementation of information technologies for the management of urban traffic flows, digital monitoring of high-risk objects - collection, analysis and forecasting of the state of fire, village, seismic-hazardous objects, digitization of public services and information security, public safety (the implementation of a comprehensive system to ensure the safety of residents through video surveillance systems in crowded places, roads with video analytics elements to prevent offenses). BigData is the integration of information data flows to analyze and predict the socio-economic state of the city and make quality management decisions. OpenData to improve the transparency of public administrations; improve the efficiency of the city's infrastructure and improve the efficiency of the city's education and medicine services.
The document on cooperation between the two cities was signed by Ruslan Asaubayev, Deputy Chairman of the Almaty City Development Center, and Kong Wu Moon, Director of Singapore Cooperation Enterprise.
A memorandum was also signed between Singapore Cooperation Enterprise and the Almaty City Architecture and Urban Development Authority, in which the parties agreed to develop and implement a new Almaty General Plan on the example of Singapore, including the development of an efficient urban environment, strategic urban planning and the development of a master plan for the city of Almaty. The cooperation includes the implementation of exchange programs and best practices of urban planning.
Reference:
The Singapore Cooperation Enterprise was established in 2006 by the Ministry of Foreign Affairs, The agency is currently working with 15 ministries and more than 60 Singapore authorities to develop programs and solutions that best meet the needs of foreign partners. He has accounted for more than 150 successful projects in more than 30 countries and regions around the world, in particular in China, the Middle East, and North and Latin America.