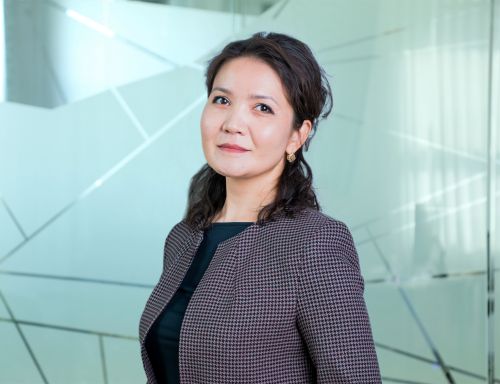 Deputy Chairman of the Management Board
Zhanar Gabdullina
By the decision of the Board of Directors dated August 15, 2022, she was appointed as Deputy Chairman of the Board - Board Member of JSC «Almaty Development Center«.
Prior to her appointment at JSC «Almaty City Development Center«, from May 2021 to August 2022, she held the position of Director at the Department for Strategic Development and International Cooperation at JSC «Kazyna Capital Management«.
He has over 14 years of experience in civil service and corporate governance sphere.
She worked in the civil service sphere at the departments of the Akimat of the Atyrau region, moved to the central office as the head of the department at the Ministry of National Economy of the Republic of Kazakhstan, supervised issues of cooperation with international financial organizations and the OECD.
From 2019 to 2022, she held the positions of department director at JSC «Qaztech Ventures» and JSC «Kazyna Capital Management«.
She holds MA in Public Policy from the University of Nottingham (UK, «Bolashak» program). He also has a bachelor's degree in «State and local government» from the Eurasian National University after L.N. Gumilyov, and a bachelor's degree in jurisprudence from Atyrau State University after H. Dosmukhamedov.