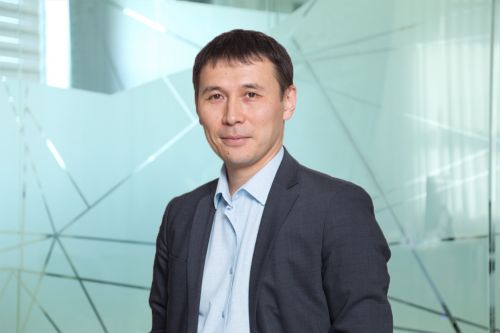 Deputy Chairman of the Management Board
Aydos Turdakynuly Zheksenbay
He graduated from Al-Farabi Kazakh National University with honors, gaining a degree «Economist - a specialist in Global Economy«, as well as Oregon State University (USA, «Bolashak» program) with a degree «International Business«.
He has experience in financial, commercial and other areas, including more than 14 years in the quasi-public sector. He began his career in 1997 as a specialist at CJSC «Eximbank Kazakhstan«. He held leadership positions in JSC «Investment Fund of Kazakhstan«. He also worked in private companies in managerial positions.
He has been working in JSC «Almaty Development Center» since 2013, holding the positions of Deputy Chairman of the Board and Managing Director.
Since March 2021, based on the decision of the Board of Directors (Protocol No. 2 dated February 22, 2021), he has been Deputy Chairman of the Board - a member of the Board of JSC «Almaty Development Center«.